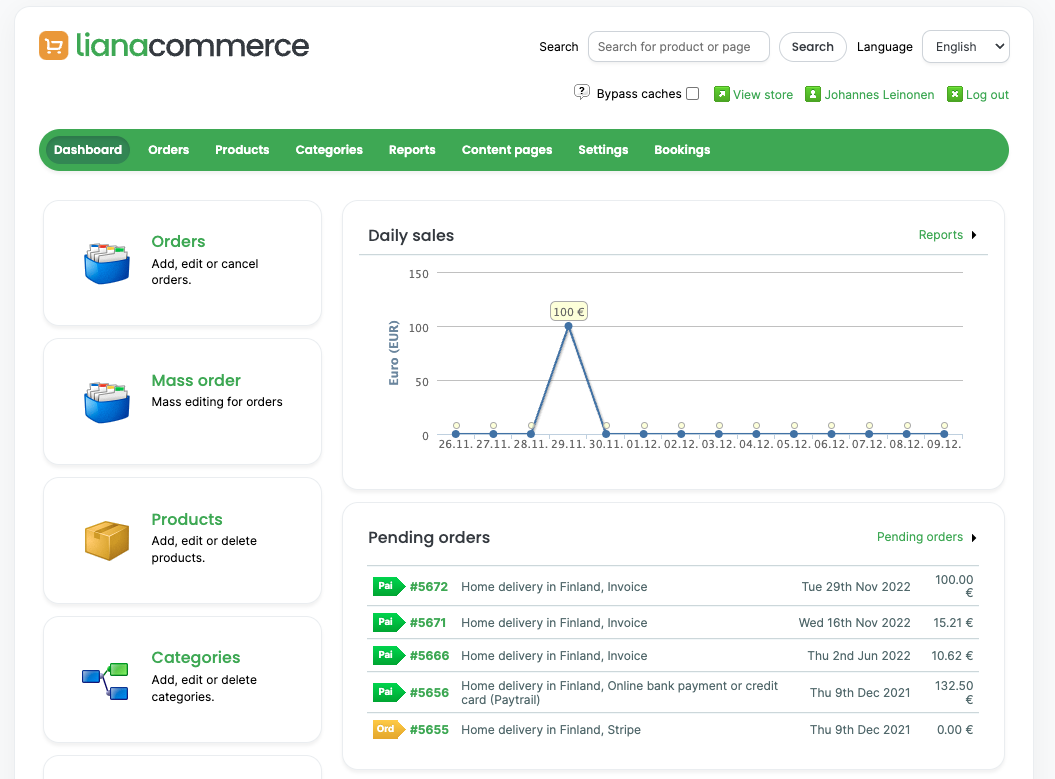 LianaCommerce's layout will be renewed, and you will see the first changes during the next few days. We wanted to make the usage of the tool more pleasant with the new lighter and clearer layout, and at the same time the log-in window will be updated to match our renewed brand. The UI itself won't change, and you will find all the familiar features where they used to be.
The update will go live for all our customers on Wednesday, 14th of December, causing a short maintenance break for approximately 5-15 minutes.
If you have any questions about LianaCommerce, please contact our support or specialists.