LianaMailer will be updated in stages. The new Template editor will be in use on either 29th of October or 5th of November. The current Custom Editor will not be removed, in the future you'll have two editors. Newsletter templates on the current editor are not compatible with Template Editor. With an easy-to-use Template Editor, you'll be able to create your own template without the need to use HTML code.
Template library
In the template library, you'll have dozens of different kinds of templates ready to use. Templates are categorized with different use cases. Select a suitable template and start to create a newsletter. You can customize every part of the newsletter with Template Editor.

Content elements
Template Editor has a great variety of different kinds of content elements that are used to build a newsletter. The Rows panel includes different types of structural elements for your message. They allow you to create different sections of the message and to sections you can add different kinds of content elements, e.g. text, an image, a video, or a button.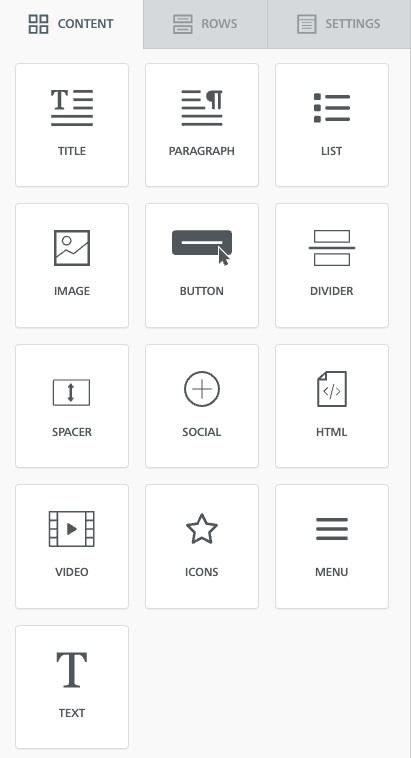 Content properties allow you to customize the settings of elements. See the screenshot below of button properties, you can customize e.g. size, color, alignment, and width.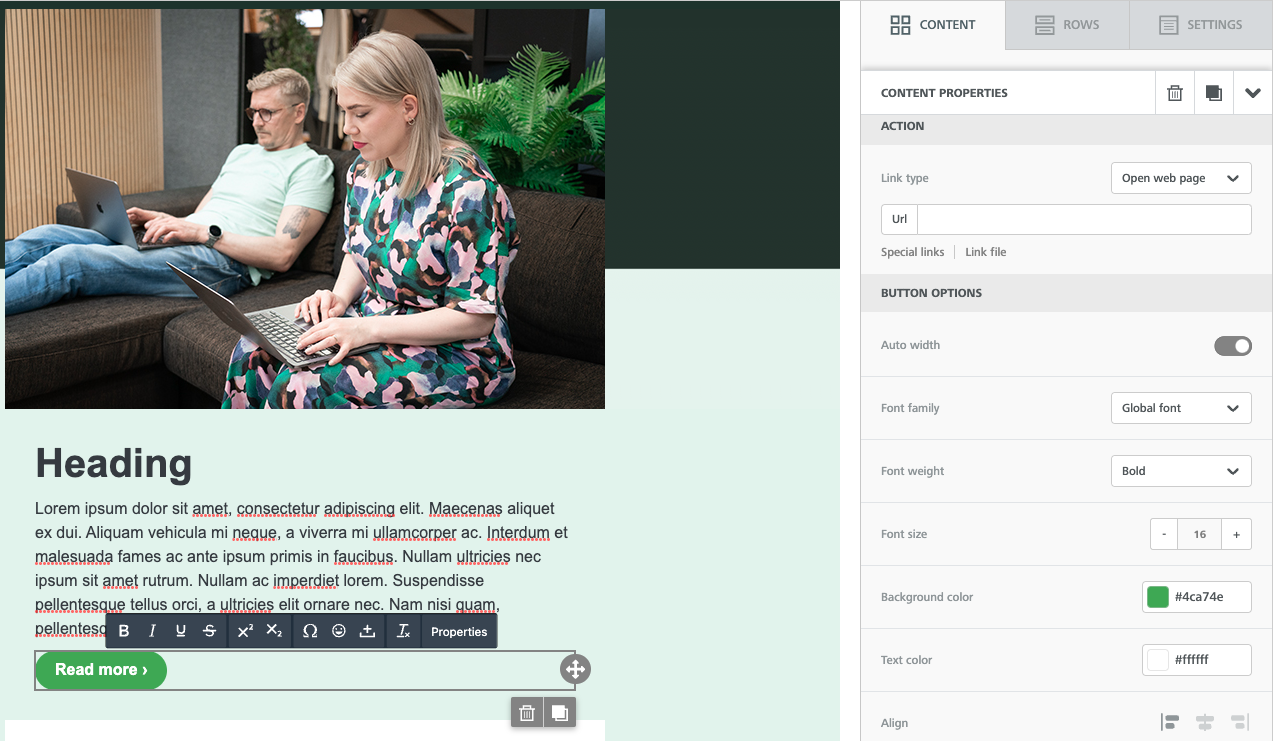 Mobile design mode
With Mobile design mode, you can easily design emails for mobile without the need to switch back and forth between editing and preview. You'll be able to move between desktop and mobile view to see and edit content. This way, you understand how your design looks on mobile without leaving the editor to go into preview.
Another advantage of Mobile design mode is that you can instantly visualize the results of mobile optimization options - such as do not stack/reverse stack/hide on mobile - and stretch out the editor's design flexibility.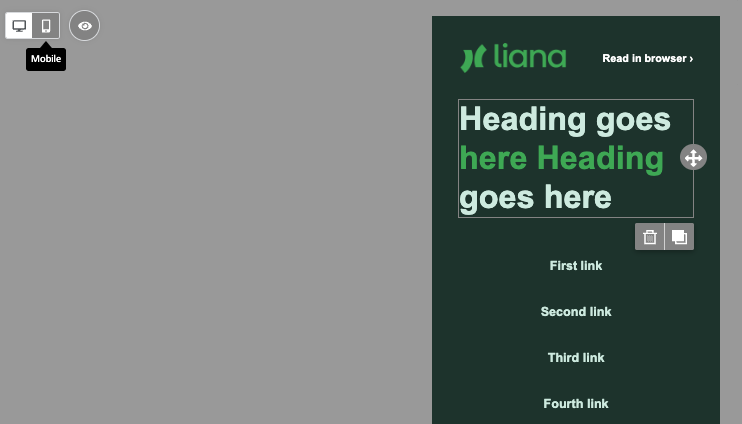 For instructions on how to use the new editor, see Template Editor guide (linkki tukisivustolle).
Ask our experts for more information about Template Editor.