Product images can be connected with products in Product mass management, in Connect images.
You can also go to this setting directly with this address /admin/product_setup/connect_images/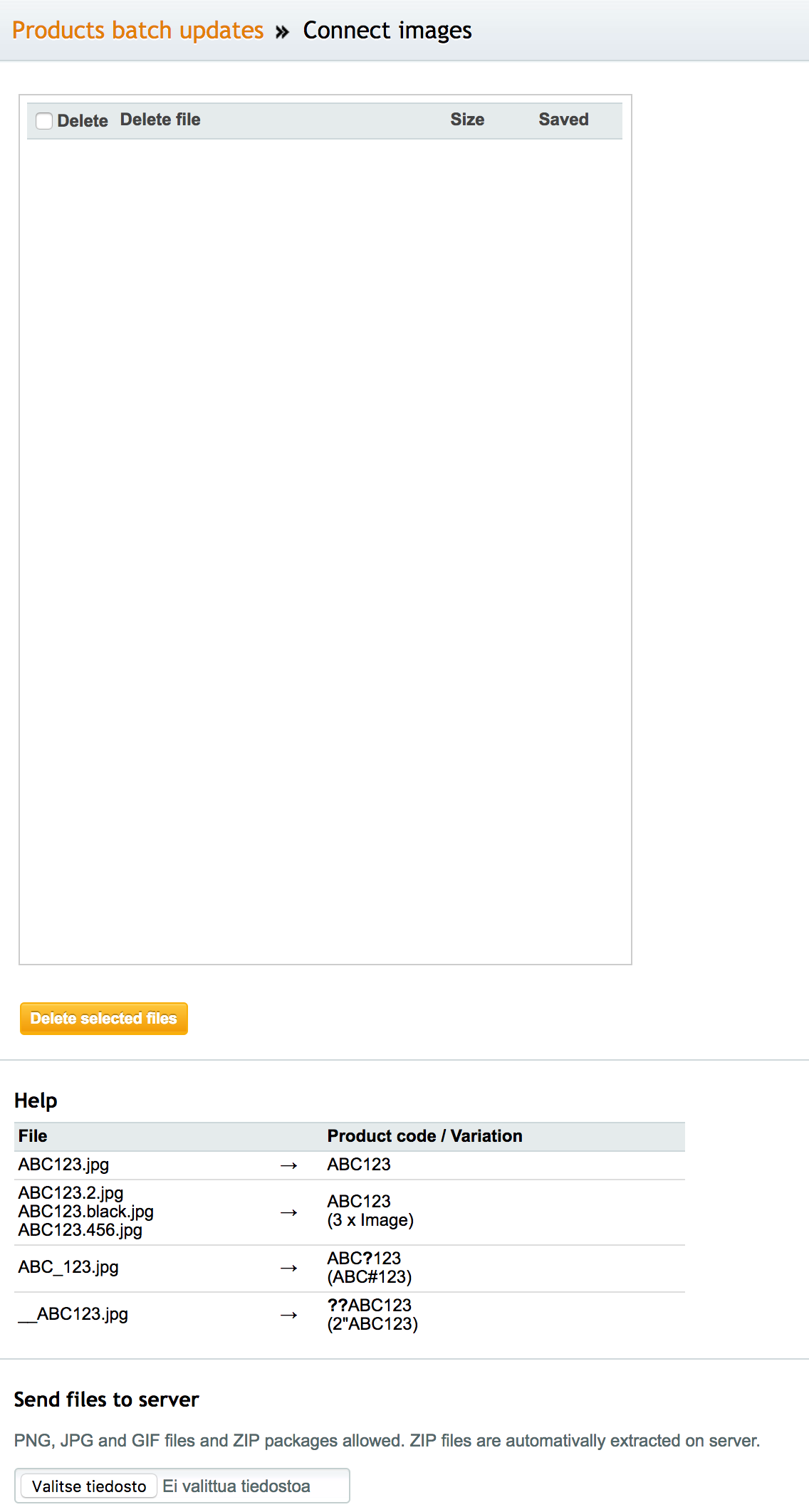 The images can be compressed as a .zip file, and the image package can be sent to the control panel.
The images must be named according to the product or EAN code.
If an image has variations, these variations must be separated with a period and a number. For example productcode.1.jpg, productcode.2.jpg, productcode3.jpg
Image file format can be PNG, GIF or JPG. There isn't an actual limit for image quality but it should be relatively high.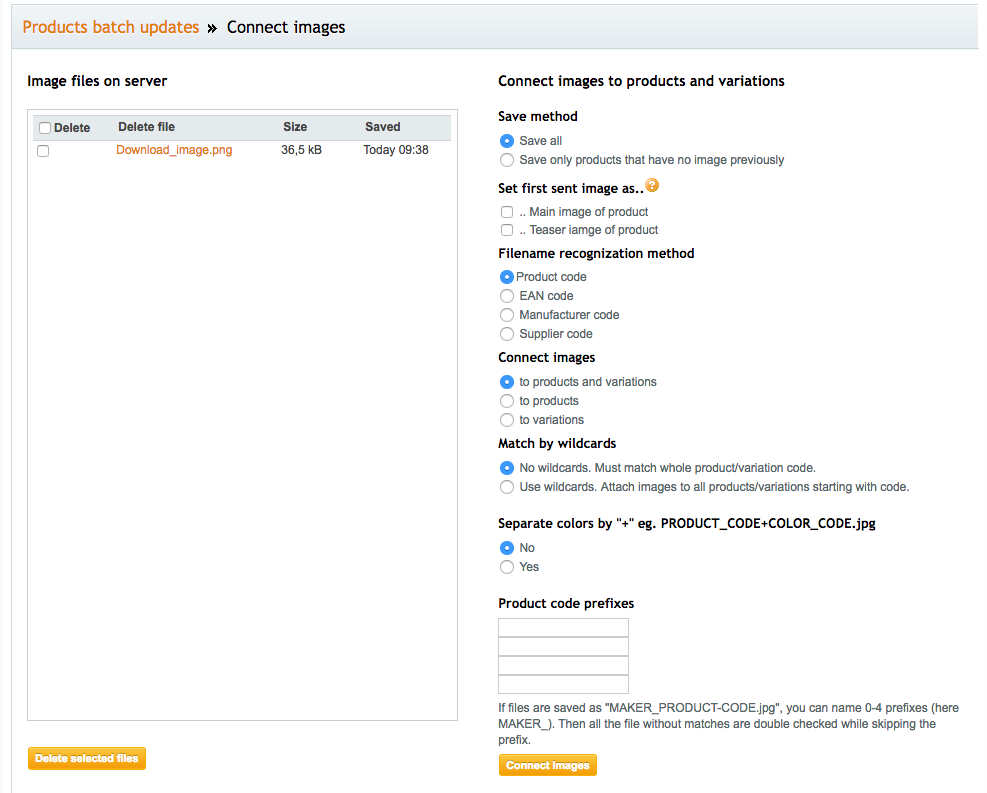 Once images have been brought to the server, the settings that are used to connect images can still be changed. Ultimately click Connect images, after which the system notifies you about the successful connection of the product images.
In the example above, products TK-0001, TK-0003 and TK-0005 will be connected with one image and product TK-0002 with several.
Make note:
There must not be anything additional in the image name! If the image is named TK-0001_additional.jpg, it will be not be connected to any product.
One product image can be connected to several products. If the image is named TK-000.jpg and you have selected Target images to products/variations that start with the same product code, the image will be connected to all products starting with TK-000, in this case products TK-0001, TK-0002, TK-0003, TK-0005 etc.