You can build your automation with different conditions and actions. In the automation plan you can see at a glance how your automation is performing. You can choose multiple conditions that all lead to either different results or to the same result. A condition can be, for example, joining a certain list, belonging to a certain segment or filling out a form.
Build the automation path by joining conditions and actions with lines. Join two element boxes together by clicking the little circle at the top or the bottom of the box and then clicking the same spot on the box you want to join with the first one. A line is formed between the boxes. Pull the line from a green circle if you want the automation to be carried out when the condition is met. In turn, pull the line from a red circle if you want to continue the automation for those subscribers that don't meet the condition.
After this click the element box you dragged in place. The Properties tab on the right opens and you can modify the element's properties.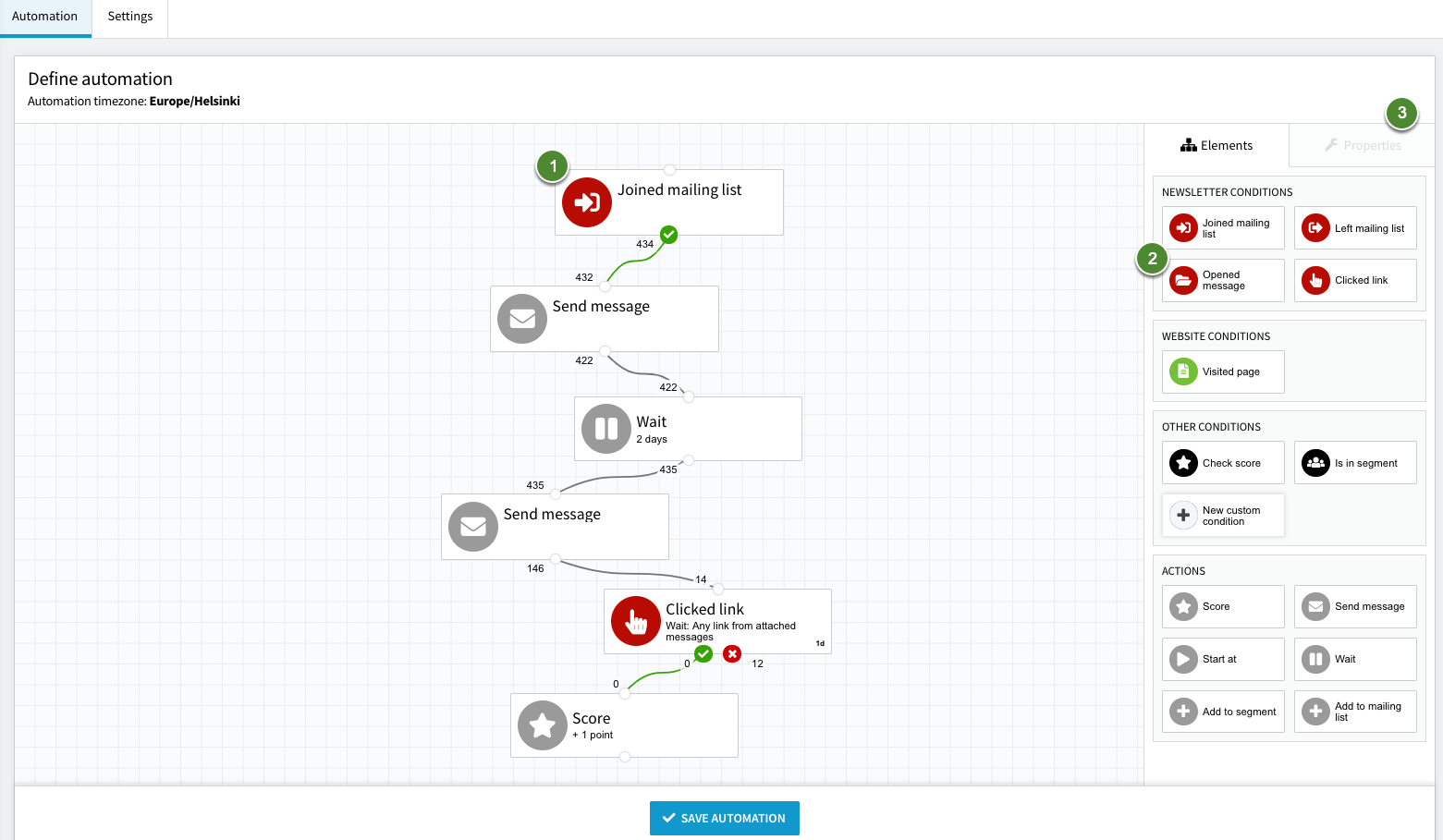 | | |
| --- | --- |
| 1. | Examine and modify your automation by clicking the box. |
| 2. | Choose the element that you want to add as part of your automation. Drag the element with your mouse into the automation plan. |
| 3. | Modify the properties of a chosen element. |
| 4. | Save your automation. |

Take a closer look at the elements: