LianaAutomation is a comprehensive marketing automation system that combines different marketing channels into one entity. The system gathers data, helps to create target groups and, with the help of these, enables targeted marketing and marketing automation. LianaAutomation works together with Liana Technologies' LianaMailer newsletter system.
You log into the system from https://login.lianacem.com or through LianaMailer login.
Front page
When you log into LianaAutomation, the front page is displayed first.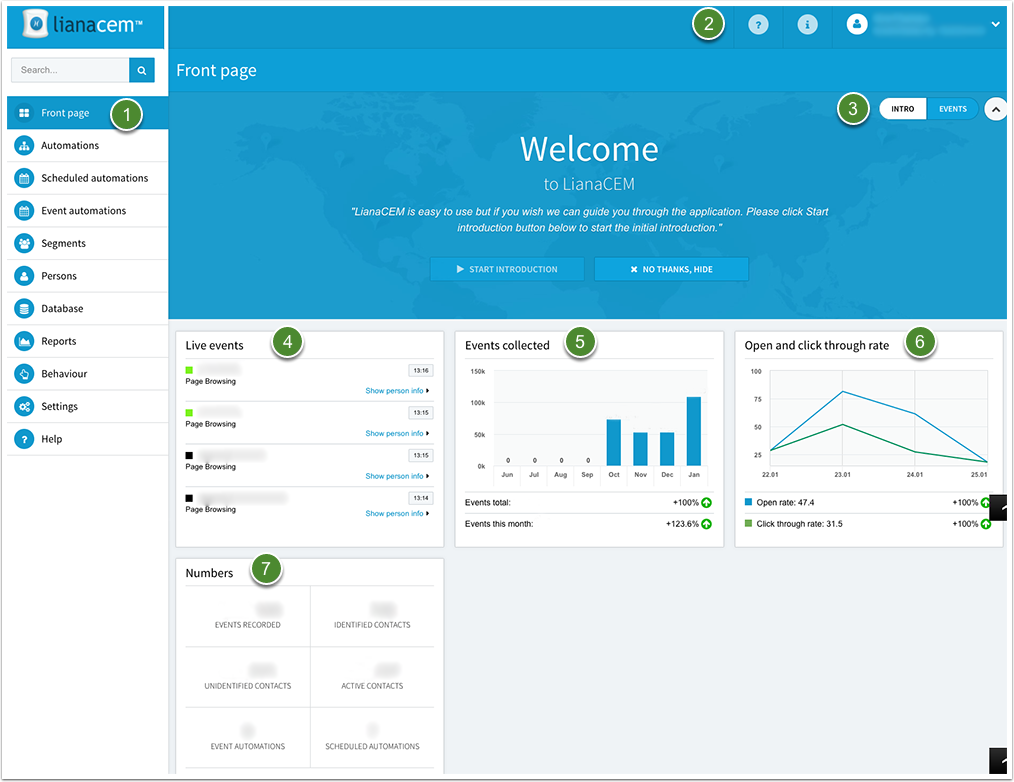 | | |
| --- | --- |
| 1 | LianaAutomation main menu and search field |
| 2 | Here you can see tips and instructions, as well as news and you can access user settings management or log out |
| 3 | You can choose does your front page display intro or events |
| 4 | Ongoing events |
| 5 | The number of recent events |
| 6 | Open and click-through rates of your newsletters |
| 7 | Statistics on LianaAutomation |
User settings
You can access user settings from your login account displayed in the upper right-hand corner. You can manage the settings of your profile on the Account settings page.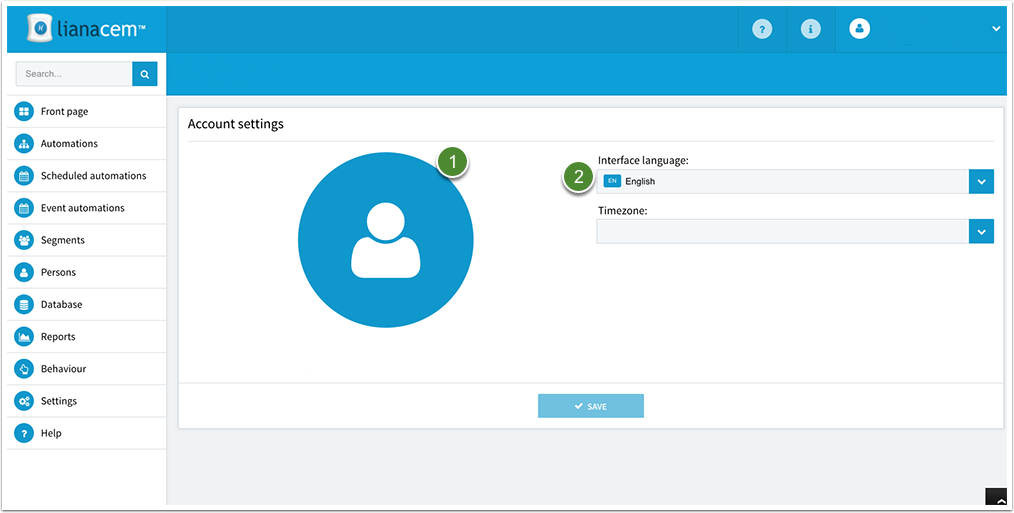 | | |
| --- | --- |
| 1 | You can set a profile picture |
| 2 | You can change the user interface language |