LianaCommerce will be updated on Tuesday, 10th of October, between 7-9 AM (UTC+3). The update will cause a brief service interruption.
The user interface update will be automatically available to all customers. There will be no changes to the tool's functionalities, and familiar features will remain unchanged.
What will change?
Main menu moves from the top to the left
More responsive views
Smoother user experience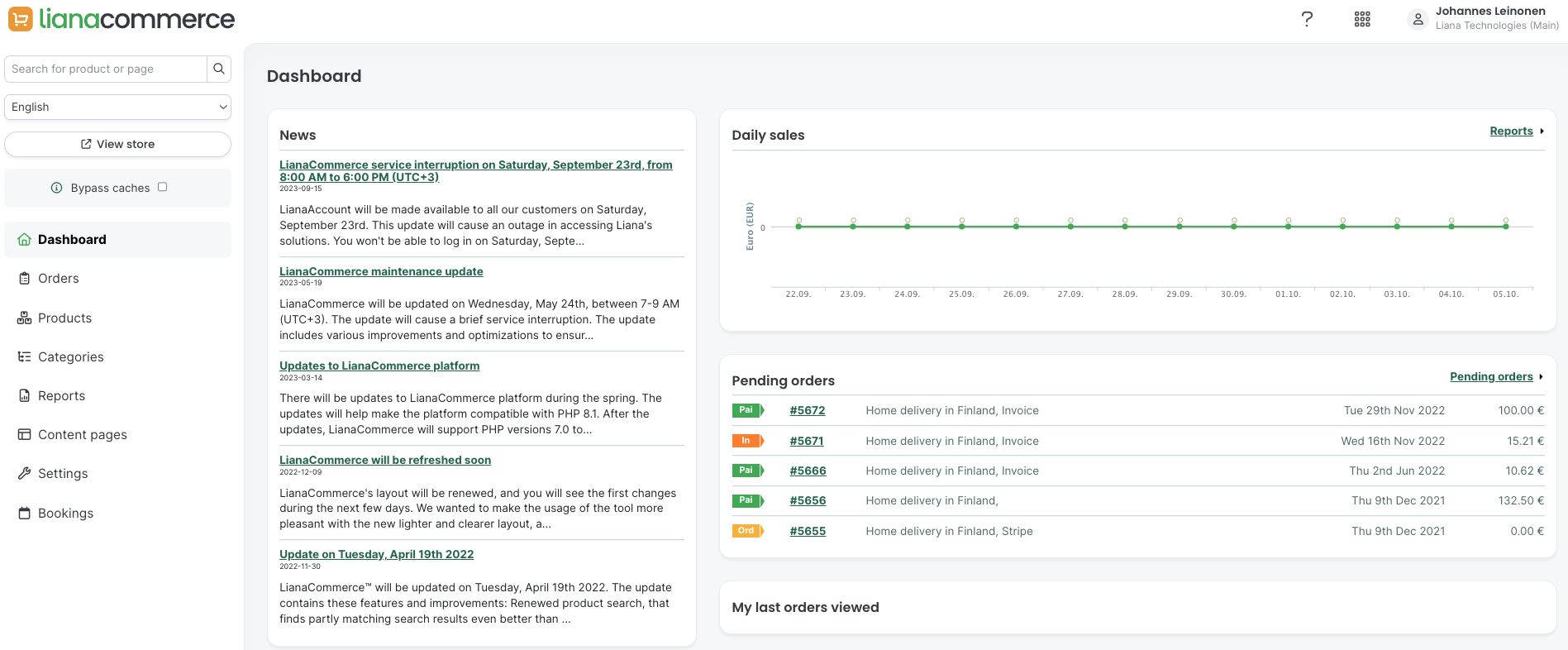 The update also includes various enhancements and optimizations aimed at providing LianaCommerce users with an even better and more reliable user experience.