LianaAutomation will be updated on Tuesday, May 16th, and the update will cause a brief service outage. The update will happen automatically and does not require any action on your part.
What is the form feature?
After the update, you can create forms directly in LianaAutomation
Embed the form using code on any website, regardless of its content management system
A versatile selection of different elements for the form for different purposes
The form feature makes your work easier by removing an intermediate step when creating, for example, guide automation or automated promotional campaigns.
Forms feature
You can add various elements to the form. Elements can be dragged to the desired location on the form, and on the right, you can see a list of different elements that you can add to the form. Email is a mandatory field that every form must have.
Different elements enable versatile use of the form in various use cases. The screenshot shows the creation of a dropdown menu for the form.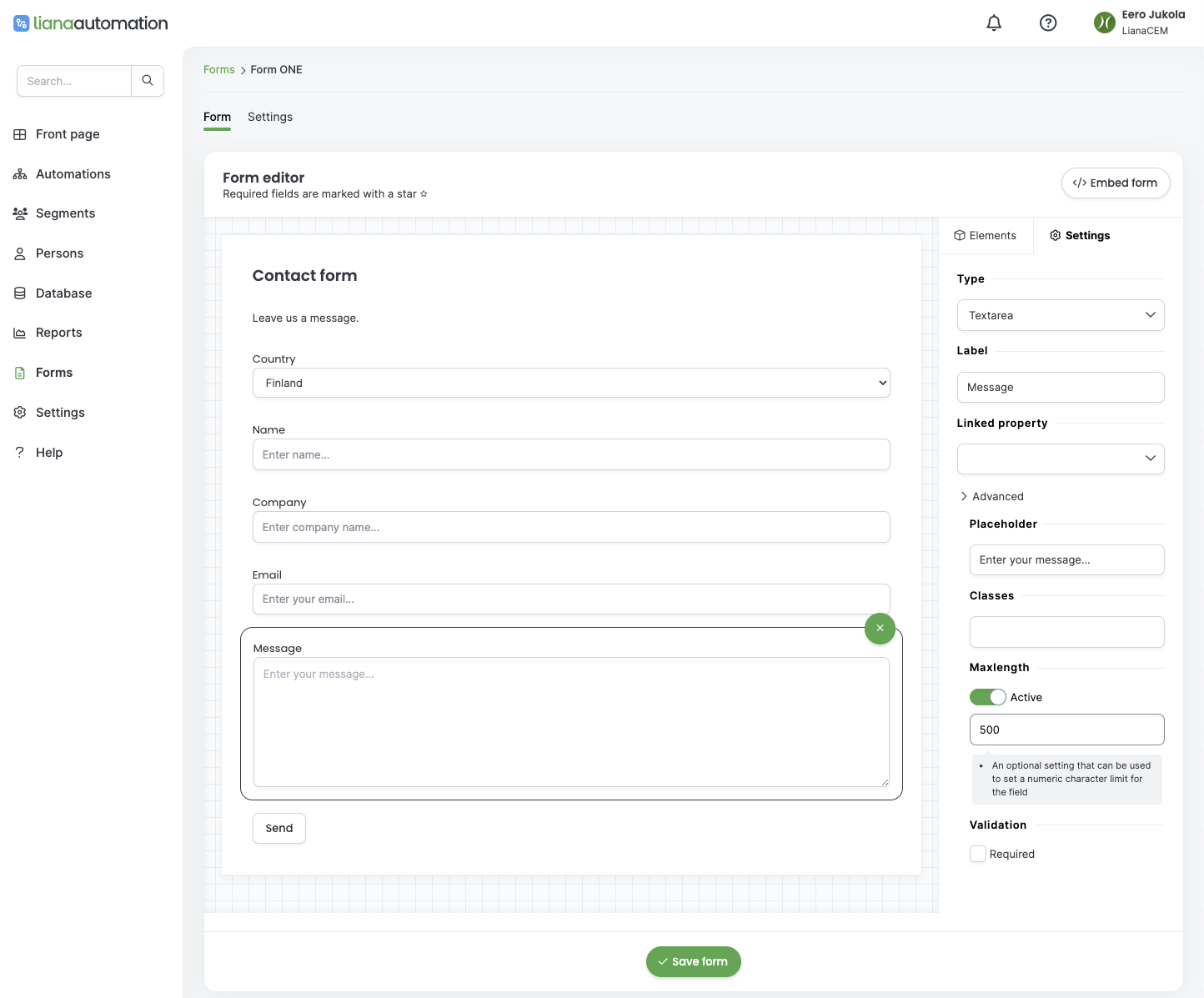 By selecting an element, you can see its settings on the right. The settings vary depending on which element is selected. For example, you can add placeholder text or make the element mandatory to fill in.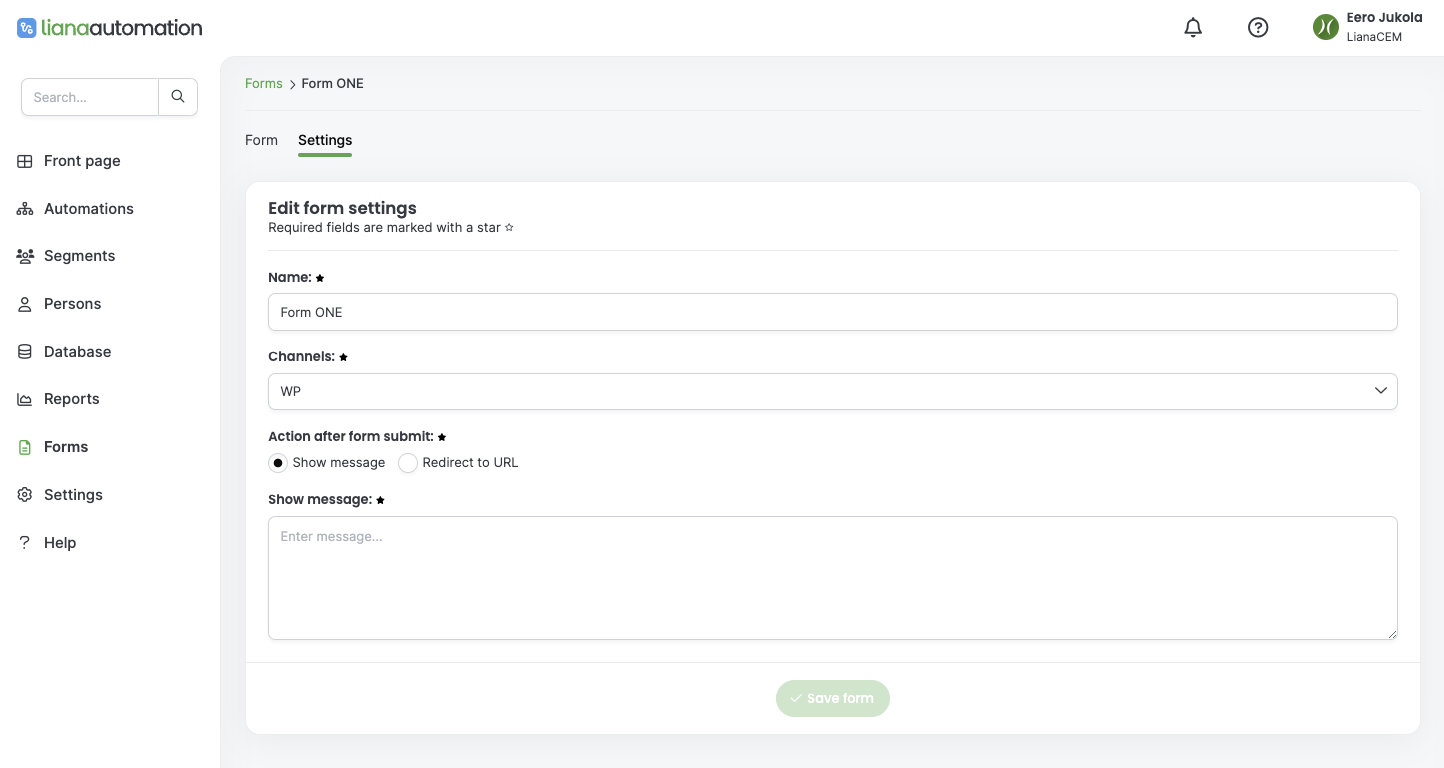 In the general settings of the form, you can specify what happens after the form is filled out. Will it redirect to another page, or display a message you have defined.
Embed code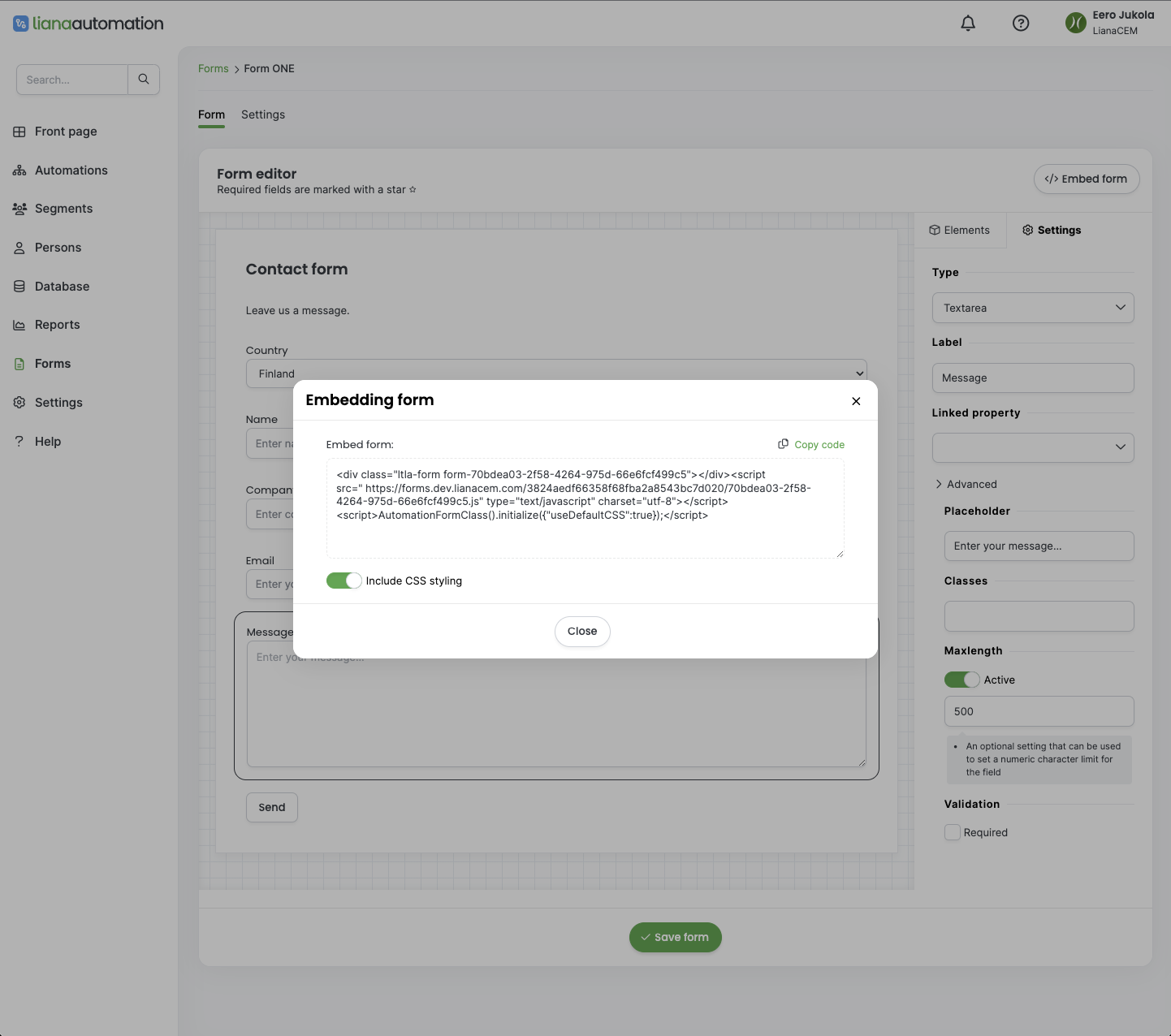 You can get the embed code for each form directly from the service. With the embed code, you can embed the form on your website, regardless of the content management system.
If you have any questions about LianaAutomation, please contact our support or our experts.