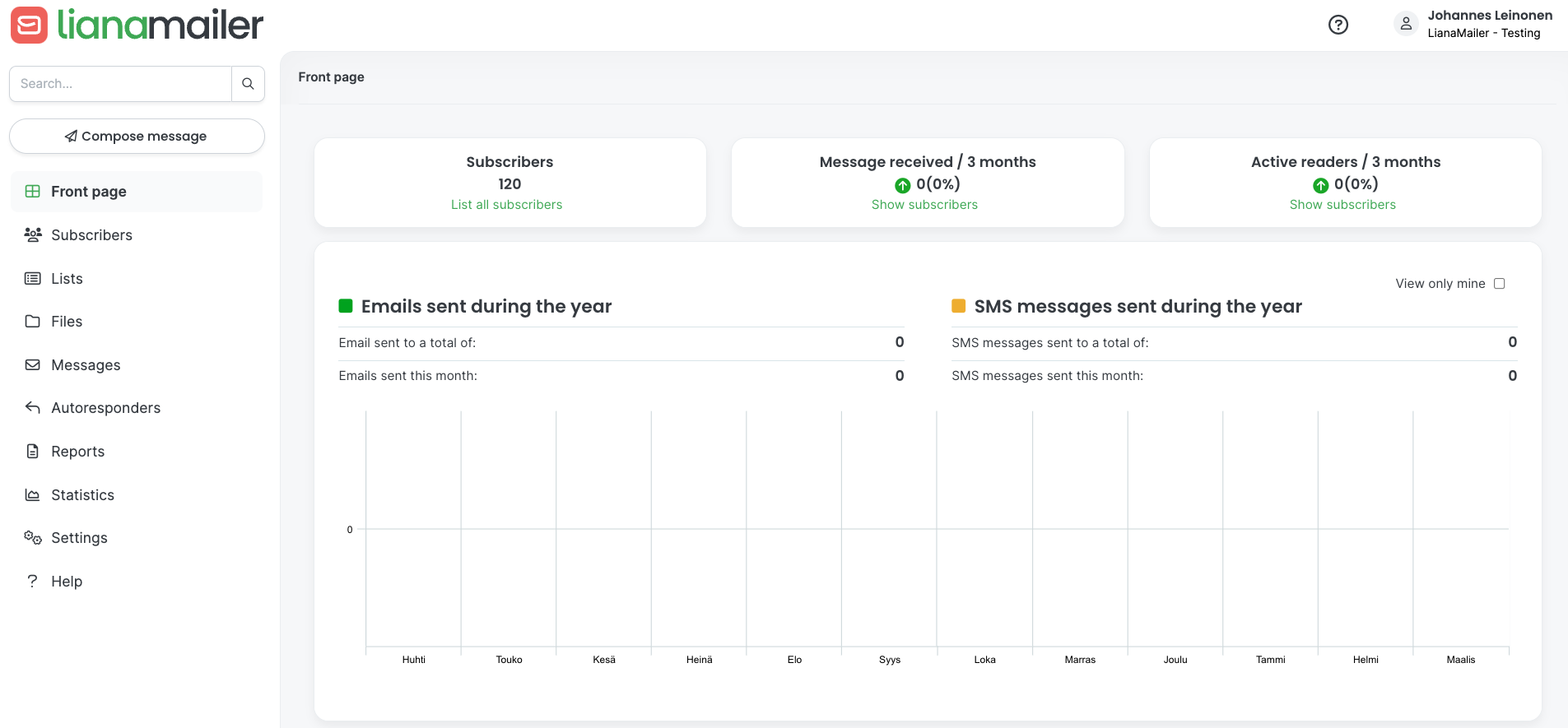 We're constantly improving our tools to offer you a better user experience and to make your work even easier and more pleasant than before.
LianaMailer will be updated soon, and it will have a similar layout to our other solutions. The update doesn't apply to its functionalities, and all the familiar features stay unchanged.
When?
The update will be launched to all customers automatically, update will go live on Saturday, 8th of April or 15th of April. The update doesn't require any actions from you.
If you have any questions about LianaMailer, please contact our support or specialists.